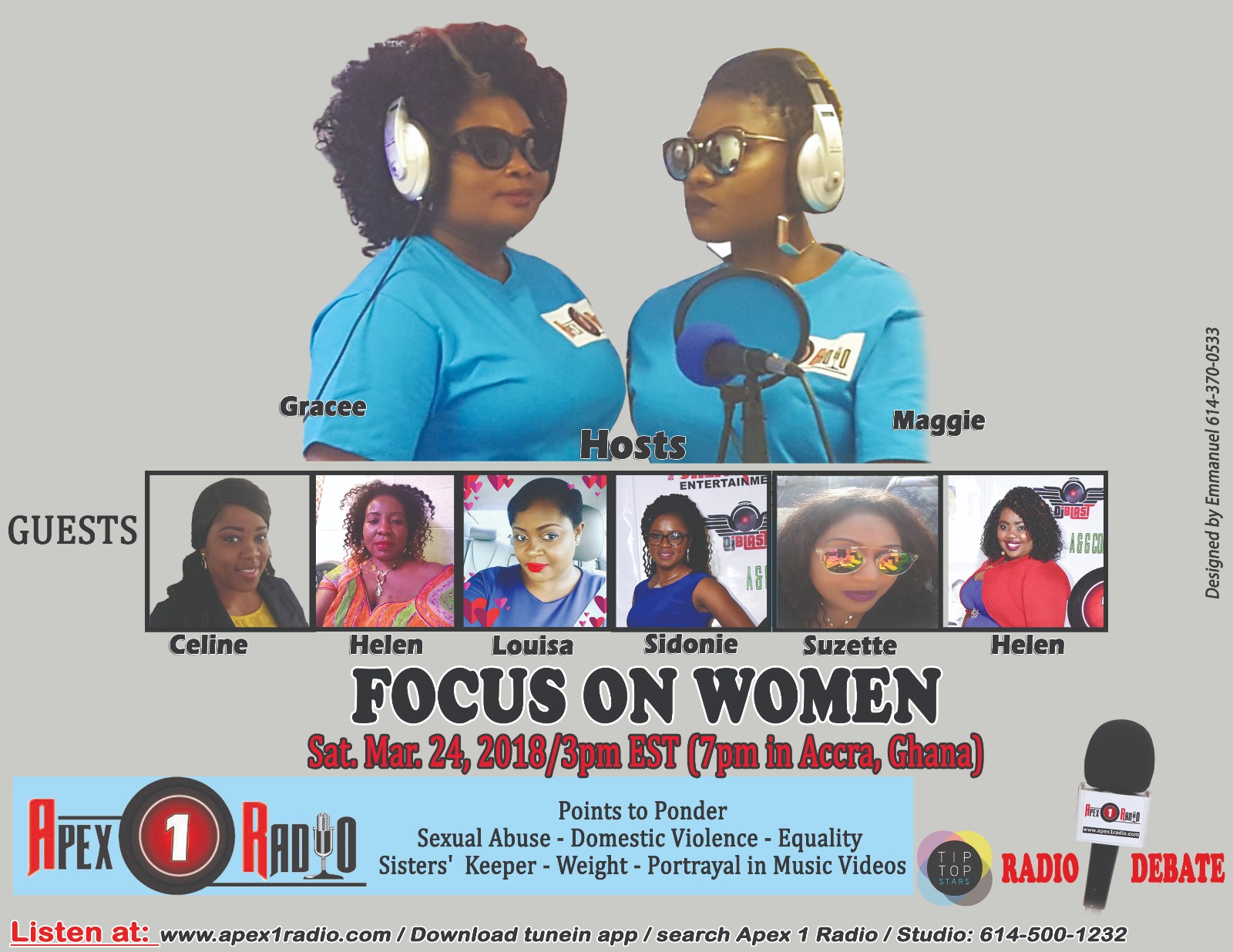 HOW ASSERTIVE ARE WOMEN TODAY?
Upon return from the September 1995 United Nations Fourth World Conference on Women, women and sympathizers of their course were not only amazed, but heaved a sigh of relief that a very strong point had been made – equality! Things were definitely not going to be the same again.
Even if the tables were not going to turn on the same day, the notion or mindset of equal everything for men as well as women, had been forced down the throat of the world.
23 years down the road, has Beijing been achieved? Is equality a reality? Have women had lesser problems than they did prior to Beijing? Have many more women become world leaders as scores of them desired soon after Beijing? Have many more women become Chief Executive Officers of big companies and institutions? Have the voices of women been heard enough? These and many more issues face women squarely today. Join some of them on radio this Saturday as they discuss and attempt solutions to their problems. FOCUS ON WOMEN hits the airwaves at exactly 3pm eastern time (7pm in Kumasi, Ghana) on www.apex1radio.com Catch you then!