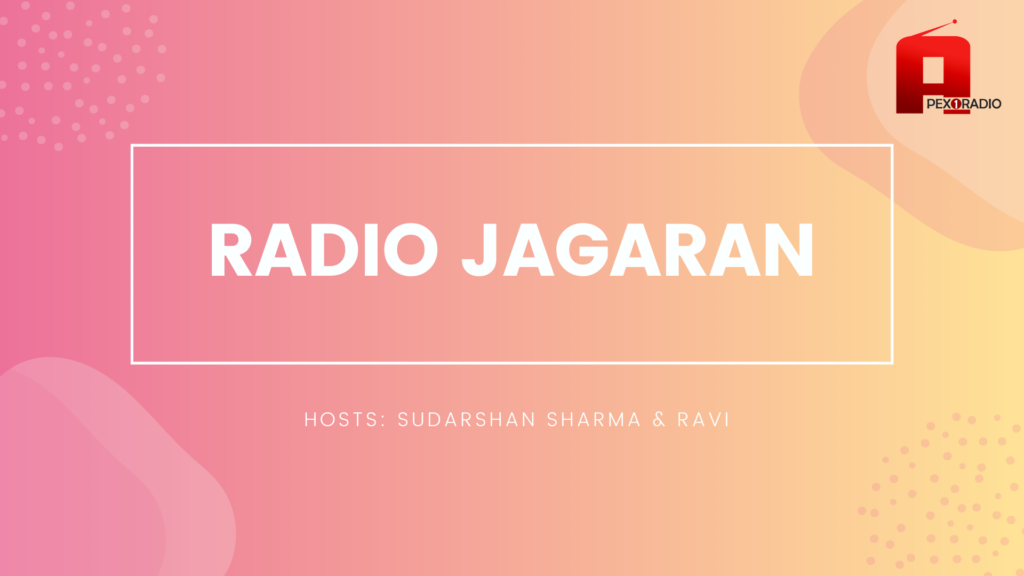 | Station | Apex 1 Radio |
| --- | --- |
| Program Title | Radio Jagaran |
| Day | Sundays |
| Time | 6pm to 7pm EST |
| Host(s) (English) | Sudarshan Sharma & Ravi Dhital |
| Host (s) Nepali | TBA |
| Latest Edition | Listen here |
Radio Jagaran is a bilingual radio program covering salient topics concerning the Bhutanese-Nepali community in Central Ohio. The program is broadcast every Sunday 6pm to 7 pm. The program airs in Nepali and English but targets English audience more.
Radio Jagaran seeks to educate people on the benefits of professional networking through sharing of ideas, creating business and work opportunities and building a sustainable community that would help others. Through Apex 1 Radio, Radio Jagaran disseminates factual information to educate and inform community members as well as the larger mainstream community. The program also seeks to bring awareness, create border understanding of the New American Communities in Central Ohio about their past, present, history, culture, tradition, religions, food, festivals, and way of life.
The program is segmented into two sections. The first half of the program is in Nepali and the second half in English. Objectively though, the two programs don't only address two different types of audiences but also different subject matters. The Nepali version intends to educate community members on topics of everyday life that they need to know in a new country and new system. Whereas the English version carries a different set of objectives to reach out to broader audiences to educate and inform them on community, culture, and diversity.
The commonality of the two versions is to disseminate information, spared love and peace, harmony and growth, friendship and fraternity. There is no end to what a good radio program does. It's not only a means of communication and entertainment, but it is also a culture and lifestyle. Radio Jagaran hopes to build bigger and larger audiences in the future.