On Saturday, July 22, 2022, the Liberians in Columbus Incorporated (LICI) brought the spirit of Liberia's rich heritage to life as they hosted their fifth annual cultural festival in anticipation of Liberia's 176th Independence Day.
The festivities took place at the Nafzger Park in Columbus, Ohio, drawing hundreds of Liberians and individuals from various nationalities who gathered to enjoy the celebrations of Liberian culture.
Since its inception in 2018, the cultural fusion festival has become a cherished tradition, celebrating the beauty of Liberian art, fashion, cuisine, and more.
This year's event, like the ones before, served a dual purpose of promoting unity among Liberians residing throughout the city of Columbus.
The festival featured an array of talented vendors showcasing their traditional Liberian dishes, exquisite clothes, soulful music, and captivating comedy acts.
For the little ones in attendance, the festival offered much excitement with free face painting, toys, jumping houses, and other fun-filled activities.
The event was graced by Liberian comedian, Giant German Gina, fondly known as "GGG." His hilarious anecdotes about Liberia left the audience in stitches and added an extra layer of joy to the already cheerful atmosphere.
Sports played a significant role in uniting Liberians, and the festival embraced this spirit by organizing a football match between the Mighty Barrow and the Invincible Eleven.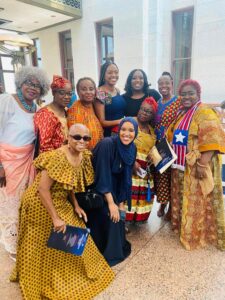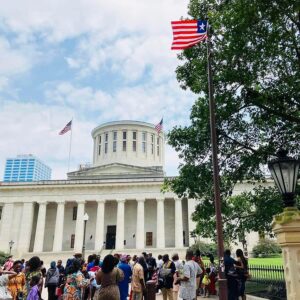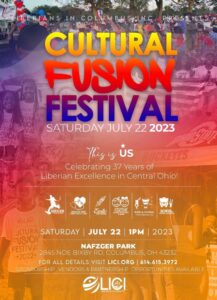 The friendly rivalry culminated in Mighty Barrow securing victory with three goals, while the Invincible Eleven scored one goal.
Despite the defeat, the team members of Invincible Eleven expressed their gratitude for participating in the sports match and being part of such a historic event.
As Liberians gathered to celebrate, they were filled with excitement to reconnect with fellow community members from various corners of Columbus, Ohio.
The festival showcased the growth of the Liberian community, which has rapidly expanded beyond Liberians and is now recognized as one of the fastest-growing New American communities in Ohio.
Proud of their cultural heritage, Liberians in Columbus proudly displayed their traditions and expressed immense pride in the impact and prominence their community has achieved.
Looking forward, today, July 28, Liberians will gather at the Villa Milano Banquet & Conference Center to officially commemorate Independence Day.
The occasion promises to be graced by several community members, state representatives, entertainers, and dignitaries, reaffirming the strength of the Liberian community's bonds.
As Liberia's 176th Independence Day approaches, the vibrant celebrations continue to echo the resilience, unity, and pride of the Liberian people residing in Columbus, Ohio.