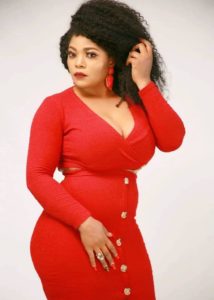 Unlike fresh vegetables that perish shortly after they are harvested, movies, just like other products of arts, are nonperishable. This is truer for movies whose stories are timeless and universal. Therefore, after its official outing, a movie can always be viewed for several purposes, including education. There are scores of examples of films that have been used as didactic material in schools and informal learning. In the same light, events around a movie can always be organized in so far as the movie is alive.
When the producers of IJANG, a Cameroonian movie, released it in 2018, they certainly had this in mind and were optimistic that as time went on, they would come back to it. Two years down the road, IJANG is being revisited. "Consequently, we are premiering the movie, this time, online," Mbebang Evodia has announced.
Speaking to Apex 1 Radio, the producer of the movie explained that, it is hardly every film lover who has the opportunity to watch Cameroonian movies, even when they are released. "So, making them available online, is a highly desired option and we think that would satisfy our audience greatly," she said. The producer of IJANG who also has BOSS LADIES, an upcoming movie to her credit went on: "It's no longer news that these days, virtually everybody spends their whole time online, so, to capture their attention, you have to provide your content on it."
However, since it's a gain-gain business, Team IJANG thinks viewers of the movie online can support the project by paying an affordable price, tagged on it. "For the premiere therefore, we will expect viewers to procure tickets, 1.000FCFA for the ordinary ones and 2.500FCFA for the VIPs," Mbebang revealed.
"We think if valorized, the online premiering of our movies could be a way, not only to have producers recover the cost of production, but would encourage them to make more movies," Mbebang explained further.
Details on the premiere will reach our newsroom soon, according Team IJANG.
Meantime, IJANG exploits the theme of community development which illustrious sons and daughters, according to the story, must always consider seriously. The movie presents the case of the Oshie people. IJANG was shot on locations in Douala, Tiko and Mondoni, starring Adambi Mbango, Nchifor Valery, Godwill Awantu, Rapha Obi Tambe, Konfor Lisette, Ngato Brian, Lina Ikechuju, Dinga Noella, Ndukong Joel and King Kombe Richard Ndike.
IJANG Technical Crew
Producer: Mbebang Evodia
Director: Musing Derrick
D.O.P: Takong Delvis
Make-up artist: Chinonso Sunshine & Princess Diamond
Editor:  Tamambang David
Production Manager: Bankz Banter